Blue Jeans are Mounting a Comeback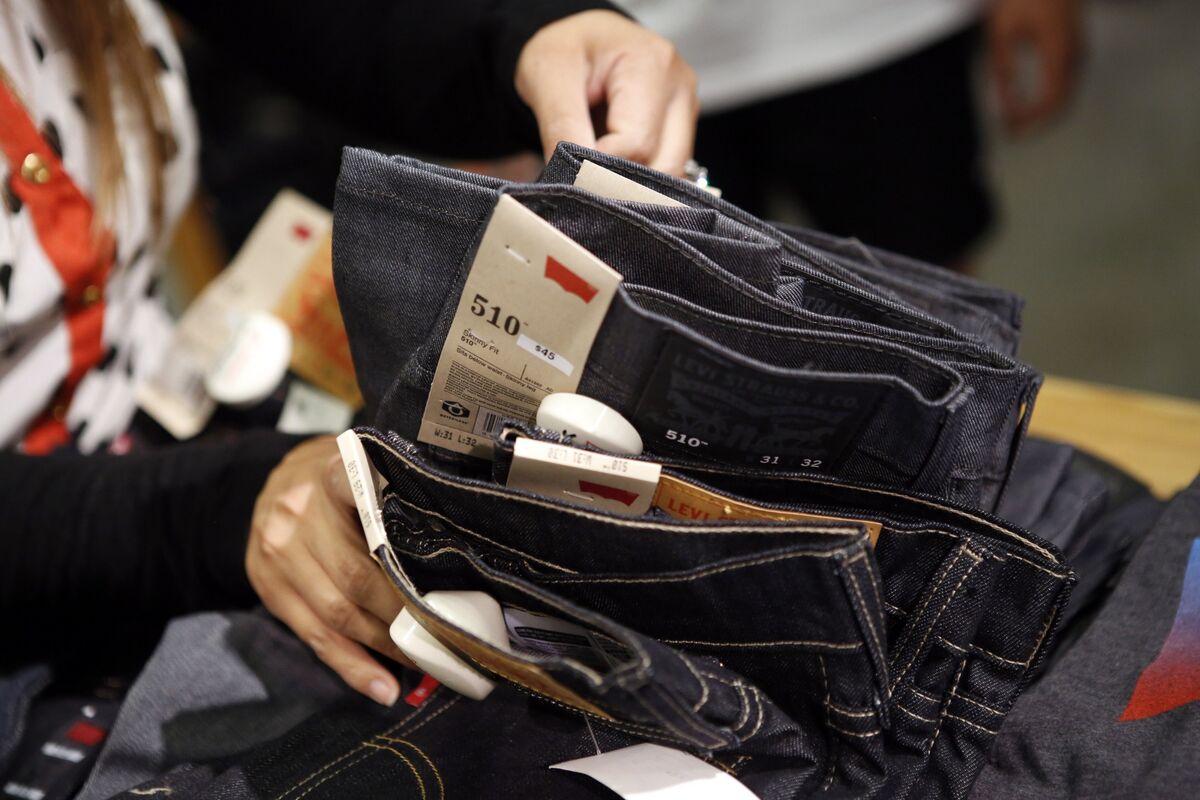 Some of the biggest fashion labels pin their hopes on the revival of denim in a yoga pants world.
---
In the culture of Washington, leaks are the norm, according to a lawyer defending a consultant who is charged with leaking government information to a hedge fund.
---
It was a gray Friday afternoon, but Studio—a café and restaurant tucked inside the recently opened Freehand New York—felt alive. I was sitting across from the person who helped to create that vibe through a surprising vehicle—plants. They filled the corners, shelves, and the area between the tables, bringing each space very much to life. And, it turns out, the man responsible for their being is also behind the plants at a host of New York City's hottest restaurants.
---
After photos of Carrie's home went viral, we asked her to share her feelings about it. The following has been edited for length and clarity.
Think about some of the comments you've heard while touring people through your home. Chances are good that guests have said things like, "Oh, I love your art collection," "That sofa is amazing," or "Your home is so cozy and bright!"
But maybe someone has walked into your home and said, "Sorry, but I think your cabinets just look tired. You need to refinish them," or, "This looks terrible and is idiotic."
---
Marijuana use is allowed recreationally in eight states, medically in 29 states, and socially in around 13 percent of living rooms. And if you needed more than numbers to convince you that pot smoking is finally on its way to becoming the nbd thing you always hoped it would be, we now have Broccoli, a lifestyle magazine for women who love cannabis created by women who love cannbis.
---
The Red Thread: Nordic Design is a gorgeous and comprehensive book exploring the Nordic approach to design for everyday life—from furniture to kitchen utensils to textiles. Exquisite photographs illustrate how Nordic designers have mastered the art of simple beauty and functional accessibility. Spoiler alert: You're going to see a lot of Apartment Therapy favorites featured in these pages. Take a look.
---
In a modern world currently intrigued by minimalism, there's something that all three adult generations can agree on: the problem of dealing with the collections curated (hoarded?) by our family members. From younger boomers and Gen X'ers sandwiched between their aging/dying parents and their own children to millennials trying to gently manage expectations (and their own limited budgets and storage space) without hurt feelings, the message is crystal clear. As Forbes said recently, "Sorry, nobody wants your stuff."
---
Welcome to the Love List, a new series where Apartment Therapy editors share what they're crushing on this week, whether it's an article, a product, or something else entirely!
Ever wonder what our editors are obsessing over? This week, some of the folks behind Apartment Therapy share their favorite finds, including an eco friendly fashion brand, a colorful twist on a classic lamp, a Milan hotel, and more.
---
Oprah expands her empire by sharing her various loves: Reading, bread, the items on her actual annual list of Favorite Things. But did you know the media mogul has a deep love of bathtubs? She discusses her obsession in a recent interview for Vogue's September issue.
---
We love movies because they offer us an escape from everyday life. A chance to—even just for a moment—pretend that we're the ones touring the Italian countryside or living lavishly in a beach house in Malibu. But have you ever wondered what the real price tag would be on your fantasy life?
---